Tag Archives:
Podcast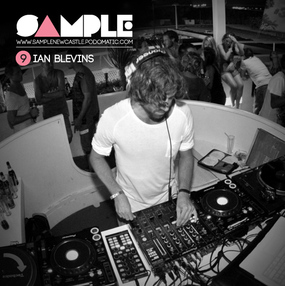 Its been a while since Ive bashed out a mix so here is Sample's latest podcast from myself.
Tracklisting will be up shortly.
The good folk at Habit in Birmingham, not Newcastle asked me to compile a podcast for the 5th installment. Previously in the Habit Podcast are names such as Nick Harris and Phil Weeks.
[soundcloud url="http://api.soundcloud.com/tracks/8159510"]
The podcast itself was shortened down so you can download the full 1 hour 20 mins from here
RIGHT CLICK TO DOWNLOAD
Electric Fling presents Mode : Lo Fi Odyssey [Stallions version] : Codek
—-
Red Rack'em : In Love again : Untracked
Cos/Mes : Heavenly Trax : ESP
Bruno Cried : No one has ever pinned anything on me : Codek
James Pants L We're through : Stones throw
Escort : Cocaine blues : Escort
Be : Pass it on : Development
Storm Queen : look right through : Environ
The XX : VCR [Four Tet remix] : Young Turks
NDF : Since we last met : DFA
Cos/Mes : Chaosexotica : ESP
—
LCD Sound system : Throw : Planet E
B11s : Looks like Ted : Cdr
Space Dimension Controller : Kaleidoscopic Ecstasy : R & A
Im a touch late of this but you can listen to me mumble my way through 5 of my favourite tunes from the summer as well as listen to Simian Mobile Disco thanks to We Love and Tom Brown. Enjoy!
http://weloveibiza.jellycast.com/node/99
http://www.welove-music.com/tours/We-Love-Tours-Radio